ORTHOTIC PADDING & TOP COVER DESCRIPTIONS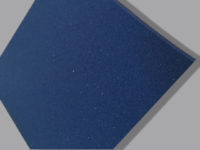 A soft-tissue supplement for cushioning and are typically used to provide extra padding and shock absorption. Poron foams also require a top cover as they are not a good interface with the skin.
Thickness: Available in 1/16" and 1/8"
Color:  Blue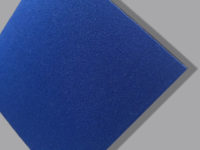 Nylene is similar to Spenco and offers excellent shock absorption. The black foam padding is laminated with a breathable Blue nylon top for comfort.
Thickness: Available in 1/8" thickness
Color: Blue/Black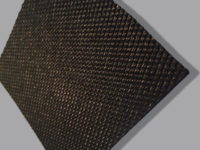 A padding that is long-wearing and offers outstanding cushioning. Durable, breathable, and highly porous makes it a great option for the more active patient.
Thickness: 1/16" and 1/8"
Color: Black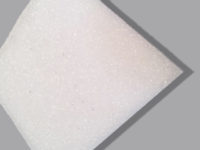 Plastizote is a non-allergenic, lightweight closed cell foam cushioning material. Plastizote's moldable properties and compressibility make it a great choice for diabetic devices and will disperse the pressures evenly.
Thickness: 1/16" and 1/8"
Color: White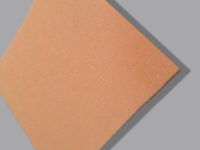 A combination of Plastizote on one side, which reduces shear and distributes forces more evenly, and Poron on the reverse side for shock absorption and cushioning. It is excellent for dispersion of pressure and is often used for diabetics as a top cover. Great for hypersensitive feet and feet with fat pad atrophy.
Thickness: 1/8" Plastizote/1/8" Poron – Total of ¼"
Color: Tan/Blue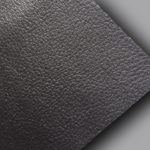 This man-made material will represent the look of leather. It is thin, long-lasting and easily cleaned material. It is an excellent top cover in combination with other cushioning layers. 
Color: Black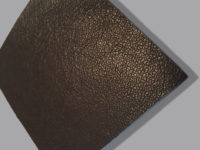 Natural Leather due to its breathability and low skin sensitivity is an excellent top cover.  Leather also absorbs water and is not recommended for high levels of activity because it takes longer to dry if a lot of perspiration is present.
Color: Brown/Black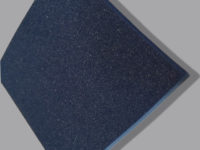 EVA is an excellent material for extra padding and shock absorption, or as the final top layer for interfacing the skin. The material will reduce sliding of the foot on the orthotic surface. It gives cushion while taking a slight memory set.
Thickness:  1/16" and 1/8″
Color:  Navy Blue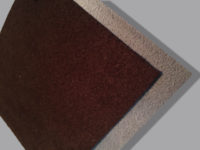 UltraSuede is a thin, durable material. Ideally used for covering top or bottom, this material is comfortable and slip resistant.  When used as a bottom cover, the material will decrease wear of the orthotic and reduce slippage of the orthotic in the shoe. 
Color: Grey or Brown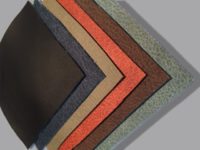 Vinyl is a popular top cover choice. It is a thin, long-lasting synthetic simulated leather type material; that is resistant to tearing and moisture.
Colors:
Spa – bluish grey
Chocolate – dark brown
Curry – burnt orange
Shitake – tan
Cascade – dark blue
Black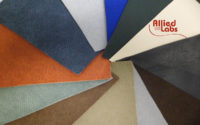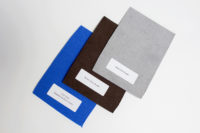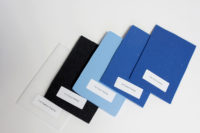 ADDITIONAL CUSTOM ORTHOTIC RESOURCES